The long-time fiancee of Jim Jones "Lady Millionaire "Real estate mogul lost a home at $100 Chrissy was an originator of LHHH franchise, still kinda petty and her and Yandy still at odds Chrissy is 48 years old she is beautiful got with Jim way back she is pretty women so why is it Jim won't put a ring on it?
Jim and Crissy are back again to Sell dysfunction and drama to get paid to entertain and exploit the story Jim won't Marry Chrissy but why is it will not marry her? Its sad cause Jim looks bummy 90% of the time and Chrissy looks amazing 99% of the time. Now Chrissy still looks good and Jim looks high and out of energy for mostly everything even talking.
She proposed to Jim wtf then he did but they never married never had kids etc over a decade later he is not Michael Jackson?
Chrissy claims they had a long-distance relationship but I feel that she and his mother had a tumultuous relationship she seems to care about her looks but she doesn't act like a lady.

Chrissy Lampkin has been with him for over a decade no shade or disrespect if that works for you and your good with that's fine. Jim Jones has a rack of charges he is facing Chrissy acts like she has to watch Jim he has a child already so is there a need to have a child or is this just a friend with benefits long term deal??
Jim Jones looks very bored with Chrissy and it's like a girl bye she loves her some Jim and I'm sure he loves her too but the long-distance situation is questionable how much time apart?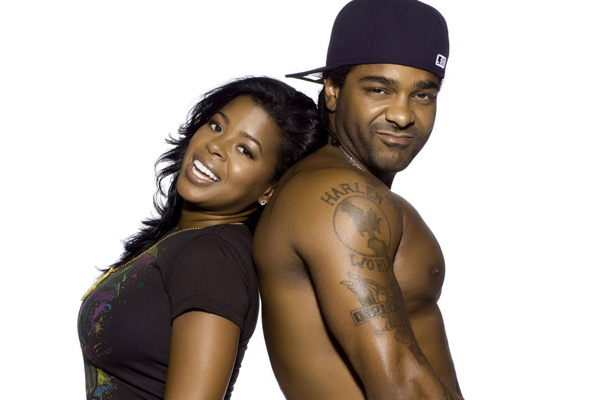 A lot of these new generations don't marry as much this is the state of mind of many young women just look at it as a convenient situation he has no ties to Chrissy not to say he doesn't love and care about her but it was clear when she arrived the house was not cleaned and he didn't even get her bags out the car.
Chrissy Lampkin is insecure taking it out on anyone who questions her relationship with Jim Jones she seems aggressive and overly jealous of any opposition. Chrissy seems like she is so in love with him she will do anything to keep and not lose him. I think she will go crazy as hell if he leaves her in her old age.