Adele has a new man, it was shocking to see she had left her baby father but often we all have our seasons in life and we can choose to stay or choose to go, maybe it was all the changes and having a new baby makes things change tremendously. Adele finalized her divorce in 2021, with Simon Konecki,"I definitely want more kids. I'm a homemaker and I'm a matriarch, and a stable life helps me with my music.
Adele is a British girl who came on the scene singing the song" Rolling In the Deep" which is a African American song she did a great job bringing soul and a unique voice to the nostalgic song that even Aretha Franklin sang before her passing, if you look close you will see Whitney Houston mother Cissy Houston singing back up.
"Easy on Me" singer, Adele's latest hit has her back on track after a long hideous she was taking care of her new bundle joy and enjoying her time being a new "Mum" the singer has been low- key until she was seen on a video twerking looking nice she was always a bigger girl so she was getting her Buddy love on in her jumpsuit and dancing with Jamaicans at a house party.
Courtside is where you may find her she has been spotted sitting next to the Queen of Soul Mary J Blige, some rumor that they do not get along maybe they just had nothing to discuss at the time.
What is Rich Paul's Net worth?
Rich Paul is famous sports agent whom represents LeBron James, Anthony Davis, Ben Simmons, and John Wall.  it has been reported his net worth stands at $46 Million
Lets be real Adele and Mary J are not best friends and regardless of what we think singers and athletes are just regular people her new boyfriend is the manager of Lebron James if you watch TV often you may know of a series on HBO called Survivors Remorse the comedic drama is very interesting because it is all about Lebron James start in the NBA and his family and friends, being his support system along with his manager sports Agent Rich Paul, who is still working with till this day.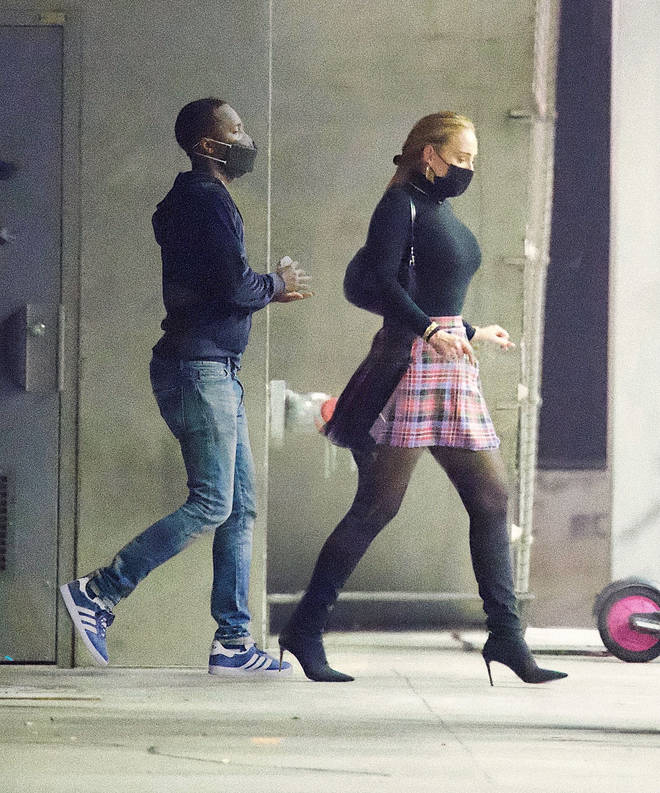 Adele ditched billionaire boyfriend Rich Paul at Upscale Hotel  dinner after she was spotted she was dressed down no makeup and after she noticed the media she left the scene, she tried to maneuver the photographers but she failed horribly. Keep in mind that the story of Lebron James has a show called Survivors  Remorse it is on HBO for your review
After Rich and Adele were public he was spotted at a party at Robert Kraft's house.  During the party for Kraft's 80th birthday the guest list included not limited to h Jon Bon Jovi, Kenny Chesney, Gayle King, and more.
Adele and Lionel Richie  Bothe performed at the party and David Spade did a stand up skit.
Of course this is the first time Adele has dated anyone since her divorce from her baby father and now ex husband Simon K, there was a rumor about Drake as we now know he likes the girls who are for the streets!