Tekashi and four of his associates were arrested on Robbery and firearms charges
Updates on 6ix9ine case will be kept secret. Prosecutors issued a protective order requesting evidence be kept sealed till the trial happens. The Judge presiding over the case Paul Engelmeyer on Tuesday ruled some evidence will be kept out of the public eye.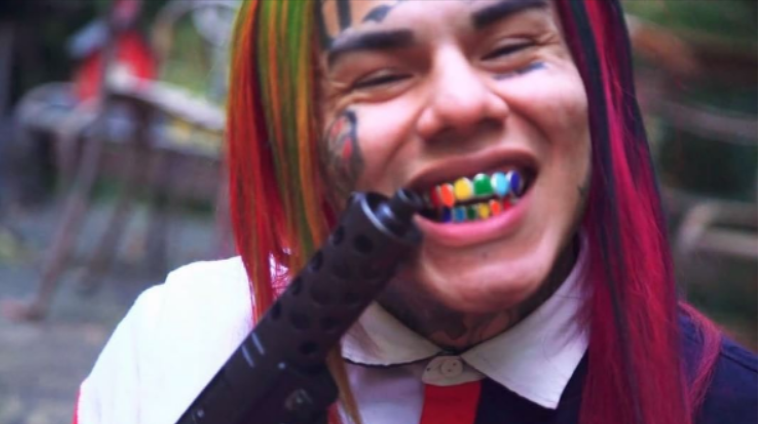 Reason why for this Prosecuters state it will compromise " Privacy and confidentiuality of indivisuals working with investigators so there is some snitching going on for real!
We know there is at least one informant that has provided some information on the so called fake Nine Trey gang that Tekashi claims was just a image according to his lawyer Lizarro.
According to his lawyer it was a persona but this is real gang of Gangsta Bloods—the gang organization cited in the federal indictment against 6ix9ine, whose real name is Daniel Hernandez, and six other men accused, including 6ix9ine's former manager Kifano "Shotti" Jordan.
6ix9ine is currently facing a minimum of 32 years in federal prison and a maximum life sentence on charges of racketeering conspiracy, firearms offenses and other crimes including armed robbery, murder, and drug trafficking in aide of advancing a criminal enterprise, listed as Nine Trey.
In total, the indictment includes 17 counts. 6ix9ine is only being charged with 6.
Tekashi was also said not take a plea deal for his involvement allegedly he is innocent till proven guilty robbery with a weapon is a a big problem. Dummy Boy rapper entered a Plea of not guilty this November the trial will take place September 2019 recent he had a hearing to appeal his bail and it was blocked by the FBI.