Back when I was a girl and that was not long ago, DJ's were and still are the bread and butter of the business these are the men and women who had turntables and a skill not what we have today, like auto tune and other tools there is not much originality and a lot of the Dee Jays lack the musical expierence of more than one era if your older than 21 you may have an idea but its a different time today.
Back in the day there were DJ's that turned the party out nowadays smoke and lights and loud music some people think they are DJS when its a whole different game dealing with records and music at the same time and adding you own spin on the sound and creating something of your own curation not just playing a per recorded song and hitting  a knob that is automated.
I have mad respect for DJ's because they are who can take a record and make it real when your at the club wedding or a concert without DJ's you are stuck with silence and if the person can operate the sound system effectively of course.

This is where it can get greasy the DJ is who breaks the song and makes it familiar even before it is heard on the radio mix tapes are now online and offline but without the DJ an artist would have no one to share their new song to the public sure I am a Host not a DJ it is a craft Funkmaster Flex Kid Capri come to mind but the DJ's today have automated systems.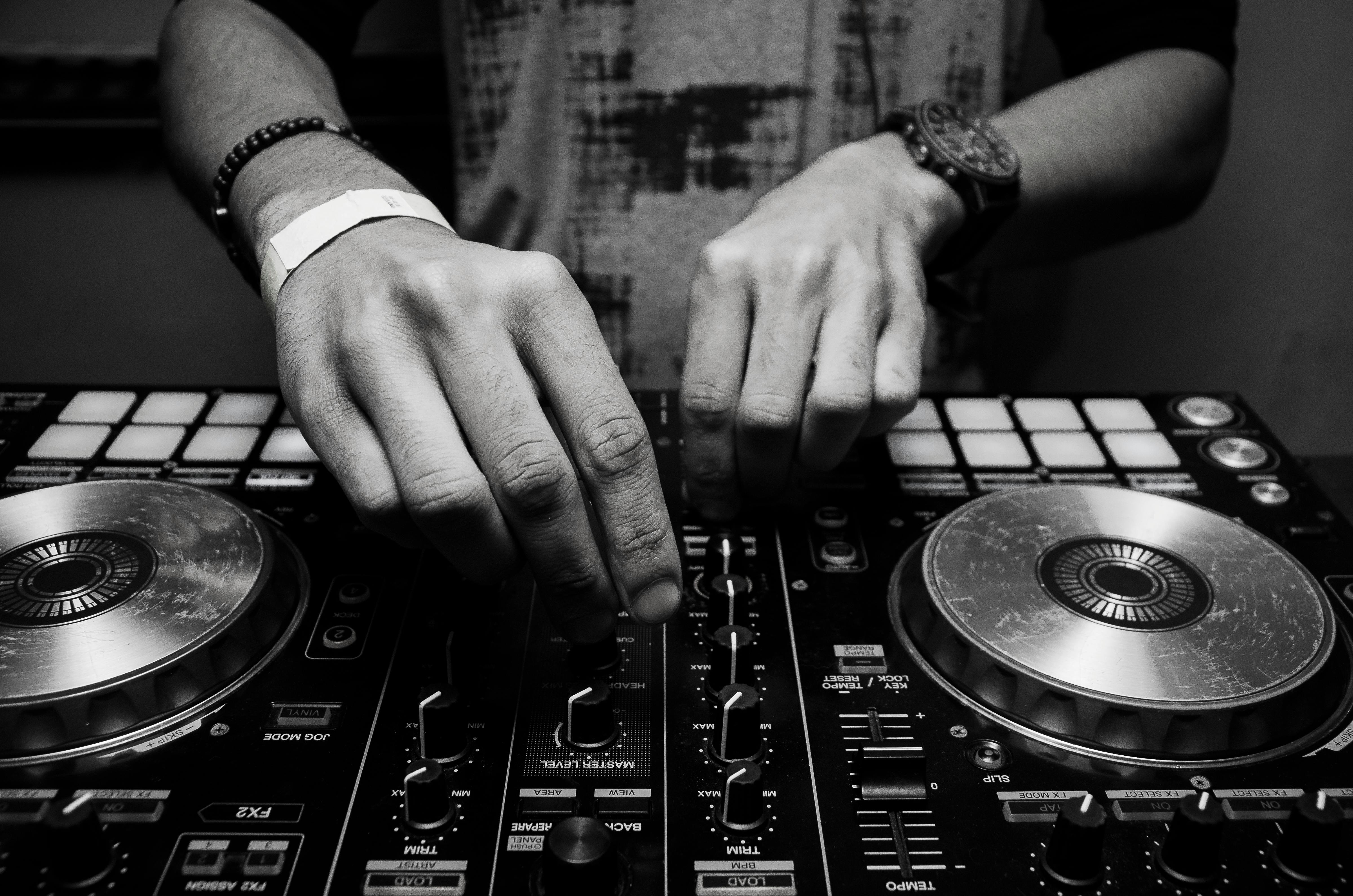 DJ Dos Muchoz  the Last of the Mahicans yes he is in this day in age you just that ! He has been on the Arizona Mix-tapes festival for the last three years he has also been a movie in shaker online and offline the reason we believe people love his work is because he brings something you do not see a lot with dee jays who use other tools to make it easier we remember the likes of Kid Capri and DJ Magic out of New York.
When you see these Electronic Djs  which I still love to listen to  you just do not see the skill at all it seems like magic when you see  this man scratching an using real turntables.
Dos Muchoz translated into English Means "Too Much" .Contributes a lot  in his home community but he has been at gigs all around from Arizona to California and his spectators love him!At event in Arizona at  Casino he was the main  DJ for an event for charity. Unlike most DJ's he has a unique scratching method his sound is clear onlookers  love the music selection what more can you ask for ?  As a working Dee Jay for hire his wife supports him in each and every way we believe this helps there are a lot of partners who do not support their partner dreams you see something very different in his life compared to the stories we heard from independent artists and Dee Jays,we have spoke with in the past say they hat to quit because their partners did not support their dreams, we heard it can be based off of jealousy or not having their own life purpose or outlet to make them happy.
Yuma is where Dos Muchoz grew up very popular in his hometown and also other cities he has traveled to perform or promote people remember him he has a great feel good personality that brightens up the deadest locations this is priceless we asked him if he has always loved music and its a known fact he was the only kid that had source magazines mix-tapes and also access to local DJS who were at the time of his youth the only working DJ's in the city so he was exposed to the turn tables at such a young age he would hang out at their houses spending the night and assist his aunts boyfriends events and often take over to the crowds surprise at a young age he was a natural.
A lady behind the Bar was like  is that your friend ? I said "Yes" she smiled so hard and said "He's really good.. Very talented" she like most of the people had no complaints about the songs being  heard or his unique personal effects that are well non existent when i go to a club or concert.