Vanessa Bryant Accused of Lying on Kobe Bryant and she claims she invited them and thanked them for them giving a life to Kobe which has blessed her with  a great man and great father to children the heirs to the Bryant throne. The bad part about the accident was,she lost a husband…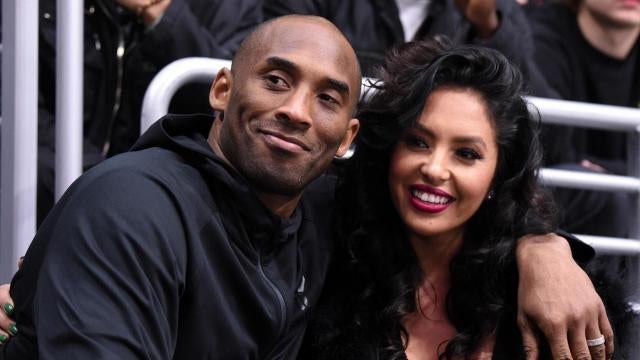 We can all be fans but this was a father and a team mate that some people were blessed to know all life is irreplacable but the interesting thing is her mother has had interviews on tv demanding money with court filing stating Vanessa kicked her out of her home that the late Kobe Bryant promised her after his death Vanessa snatched the home from her moither then she went on Telemundo TV and spoke openly about her daughter.
I wonder why there is this deep seated strategic process that has happened which maybe propoganda from the blogs and media but I want to ask you why would your parents not wantto speak at your own funeral some people think that this was done because Vanessa  is finally in charge ?
Vanessa Bryant  has tremndous money and power and she is a Millionare we are saddened that if true that the parents of Kobe were not allowed to speak at his funeral while the celebritys and NBA were allowed to speak and length. Many fans notices this during the funeral it was sad to see the women who stood by Kobe with his star studded NBA  Career and also his latest retirements he was active with his children a good man to many standards you never heard abut him cheating and you enver heard about her cheating on Kobe and she never went public looking for men to give her attention like your girl Aiesha Curry no shade.
After the death of Bryant, Vanessa had to deal with the Lisa Leslie Interview with Gayle King and also the issue is the comments were stupid and totally disrespectful i thought it was Wendy Williams in her hey day but i have no proof she even would say something
Our Streetz team put in work and they found out that there some family sources  of the Bryant family, that say she did not tell the truth according to the the verifiable sources  which are family members of Kobe Bryant the bad part about the accusations is that Vanessa was on stage lying she did not invite the parents to the the Hall of Fame induction and they were not invited freely meaning they were told to pay for their accomdations including flight to the event hotel and food expenses. Now we are just reporting the buzz we are not here to hate on a greiving women who lost her husband in her daughter on the same day forced to raise their surviving chidlren alone she also has lauched a mamba clothing line for the proceeed to be donated to the charity helping girls to play basketball.