Jay- Z Fires Back with Diss song on Concert Rumors Surface Jay cannot stand Kayne West Insider Speaks Out and tells all well not all but as we may  know Kanye ranted about Bey once and Jay  in the flesh in California ruining his tour his career and his credit ability in once swoops rumors surfaced in the streets that he Jay-z cannot stand Kanye West that it was just business and he has to take him in small doses.
ARVE Error: Mode: lazyload not available (ARVE Pro not active?), switching to normal mode

Rule number#1
These people are not your childhood friends! Jay is a street guy who went mogul Kanye is making moves that are risky embarrassing even though Jay sold dope he is not dummy the clown shit Kanye has a place and it's not on a stage back in the day 2pac hated jay at that time he may have been respected loved but at time he had a few hits and it was undeniable of his lyrics even though he is not fine looking like his competitors he was a guy who we never thought would be the last man standing in the Rap Game 2pac was a iconic figure but even then he never came out in public with a diss track to Pac this makes us wonder on why he took 2pacs track but he did pay his ma for that track so Go Afeni god rest her soul and the Tupac Shakur was a proud black man and things may have been different if he lived. 
Rule #2
Never expose your weakness to the public 
He sounded like  a girl when she get a a break up call .
There are rules to the game of Life he is a fool and he didn't think about his war method 
he was quick to run his now he has to eat that. The church he had has been reported to not paying singers and church staff for their efforts and contributions so this is not good look for Kanye West.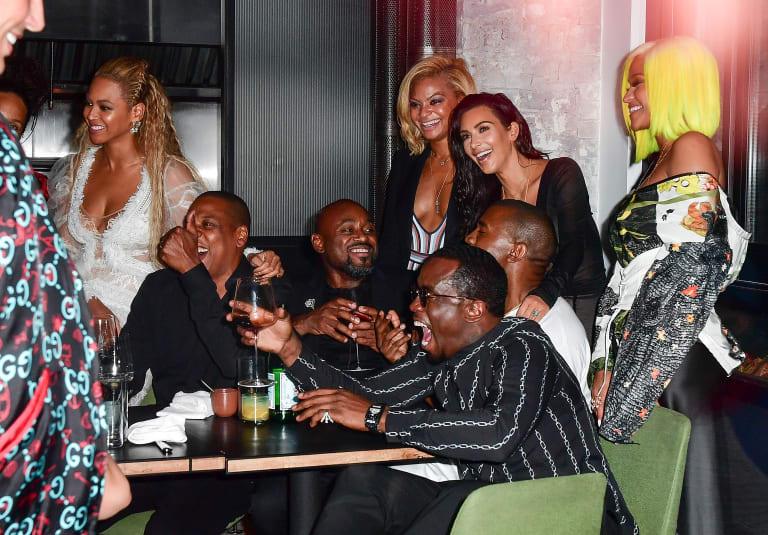 During his rant a few year ago  Kanye  even said he was on his Trump shit tonight i almost fell off my seat ….smh 

 
4 Reasons Kanye  West was Clueless …..
1. Jay did not attend the wedding of Kanye and Kim K
2. Jay did not attend birth of either child 
3.Kanye has not got a call after Kim K got robbed 
4.Beyonce doesnt seem to care for Kanye comments when he did the first rant about Taylor Swift.