Whitney and Bobby led a High Profile Relationship in the Public eye and later had Bobby Christina a lot of fans did not like Whitney dating let alone being married to Bobby Brown due to his bad boy image car chases drugs and other physical fight that broke out in the new edition group made public Whitney was always seen as a gentle angelic spirit with her voice being so unique and powerful.
Four Concerns Surrounding Whitney Houston's Death
The Famous Diane Sawyer interview where The Diva said I don't do crack.. Crack is wack and went into explaining her drug abuse but why did Clive allow this interview to take place?
The Bathtub was a concerning thing for Bobby Browns Sister Leola Brown has very vocal about her concerns, about Pat Houston and Nick Gordan and Bobby Christina's death was a big blow to the family, and with Whitney's passing just little than a year or more before. The problem for Leola was Whitney didn't take baths in hotel rooms she never did this is a thing she was quite sure of when interviewed her story never changed.
Nick Gordan just happened to be there twice and each time he walked away until his untimely death he was on the Dr Phil show looking as if he was guilty as can be and he also had this look on his face of distress he was noticeably  on drugs and could not calm down.
The Estate, some musicians believe that Whitney and Bobby were taken out by the illuminati of the industry because of the party after Clive knew that his star artist just passed away up stairs even bystanders in the hotel entrance to the club area were not feeling the scene.
Whitney Houston and Janis Joplin is it Truly Clive Davis Fault?
Rumors of Ray J have swirled through the years, the issue is a recent video surfaced of Nick leaving the Beverly Hotel and being called Ray J when Ray is not tall and skinny people have no doubt it was Nick Gordan being protected for what we don't know why it looked staged.
Whitney Houston's body may be exhumed for a new break in a a private murder investigation the multiplatinum gospel singer turned Pop Diva died in a strange way the star was found in a bathtub at the Beverly Hotel later that night Clive Davis still continued to the party after his claims to fame friend and artist of Jive Records  died in a hotel room the star made her rounds to Brandy and Monica and sang on stage with Kelly Price and Faith Evans.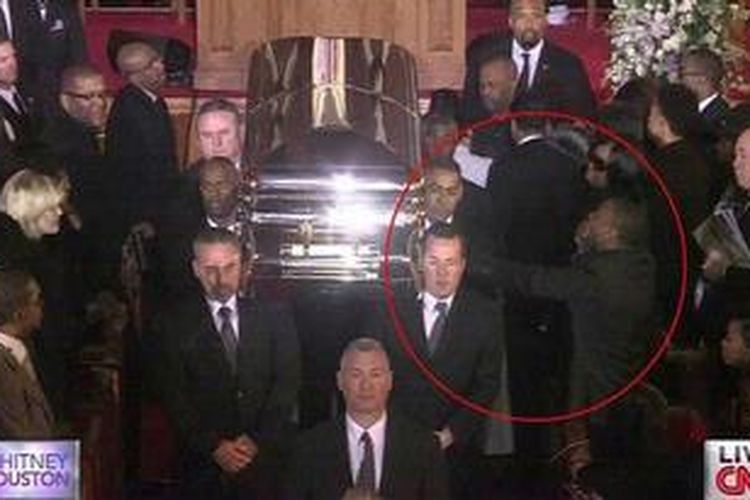 According to the private eye probing the death of Whitney Houston they believe Nick Gordon who is now also diseased may have been connected to the death of the starlight the sister in law of Whitney Leola Brown did make a chilling statement " Whitney doesn't not take baths in hotel rooms " many women of a cleanliness background have the same concern all those germs how do we know the tub is clean some even take showers in a hotel and wear shoes in the shower due to tubs and showers not being clean this was common for many women who are concerned with germs.
Bobby Christina was about 99 lbs. when she passed away in a coma from complications of being beat and starved, she was also found in a tub many people started to side eye Nick Gordan at the time had knocked out Bobbi Christina's teeth and it was alleged he was starving her and treating her with violence often beating her — later Nick Gordon was found dead after he was charged with the death of Bobbi Christina there was a extra video that has surfaced were they called him Ray J leaving the Beverly Hotel but it was actually Nick Gordon not Ray J who did this cover up and most importantly why?
 "Nick Gordon had the motive, means, and opportunity — all of which are very important to a homicide," the investigator says.
The Houston family would like to investigate further after the Houston's daughter Bobbi Christina was found in s similar way later the court found Nick Gordon guilty of murdering Bobbi Christina he even was said to abuse Bobbi so badly he knocked her teeth out and she also was mal nourished it is said she was being starved to death by Gordon who was a child who moved into the Browns home when Bobby Brown was still married to Whitney he later allegedly married the heir to the Houston's throne and then later the same thing happened to Bobby Christina we truly hope the truth comes out in this matter.
Can we blame it all on Nick truly, I mean have you watched Bobby and Whitney in the past if you haven't, then you will see she was living in a life of luxury with two parents who needed serious help years ago, Bobby has been said to be a playboy and he still lived that life after being married I'm sure he did the best he could being a star at such a young age and then being the most popular black celebrity's does add on to his plate but we cant point the finger at just Nick Bobby or Whitney it starts with parenting and for that i can say we cant Blame it all on Nick had they been focused on raising Bobby Christina correctly in a stable home environment then this may never have happened Nick was child they allowed to live in their home in the family but not a Brown or a Houston.
Nick like many people liked the life he had and didn't want to let go so he started a relationship with his surrogate mothers daughter and married her after the death of his surrogate mother this reads like a mystery murder show who did it and why but we all know the truth there are many guilty party's here and its not just Nick Gordan.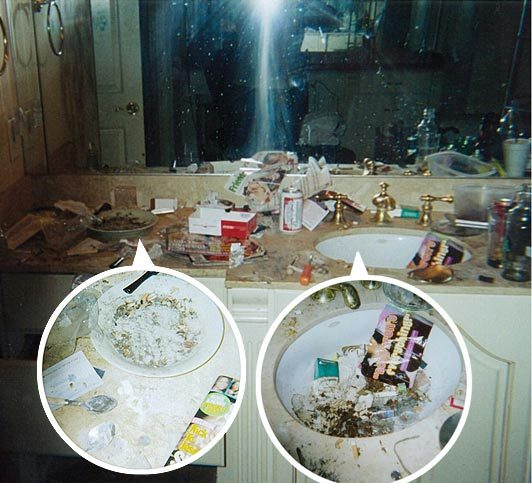 The Truth is ..Whitney Houston died from the "effects of atherosclerotic heart disease and cocaine use" and it was a tragic accident.
The Globe, for whatever reason loves to capitalize on the sensationalism of the deaths like Houston's. In the past the Globe, also published the story that Prince Charles was the person responsible or Princess Diana's death, which seems to be reason why many do not like Prince Charles or Camilla Boyles who is said to be shunned by the public.
All this is Allegedly, of course but we all know there are plenty of creators online who have videos made were they believe these so called conspiracy's to be true.
a Ludacris story published about  Princess Diana's body being  exhumed to investigate cause of death was also heavily publicized for clicks and views we do not do that here on Radiotubetv make sure to comment below by sending a voice message or type in your comment.