The hustle never stops with Black Chyna and now she is charging $950 facetime call!
[embedyt] https://www.youtube.com/watch?v=CUtaHUnFPPE[/embedyt]
Word on the curb she also offers Quad pay in 4 payments interest-free if you do not have it at the time of your order.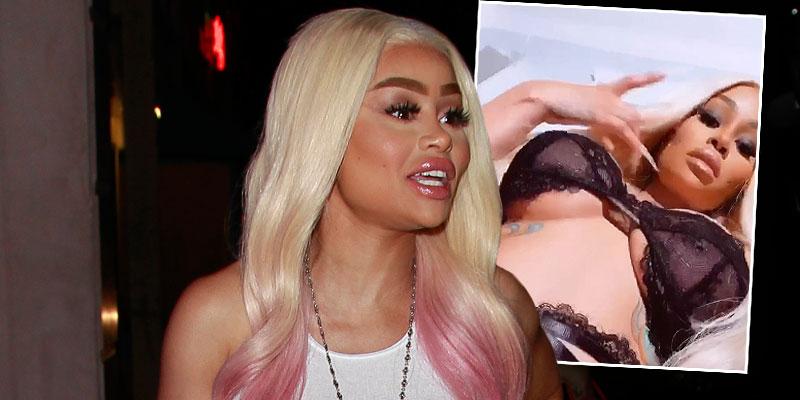 How can you book a Facetime call or Follow back just go to her Lashed.com website and book one today it can cost $1000 for a face time call problem is how long will the call be for $950 it is a shame during this Pandemic that stars are trying to take hard workings, peoples, stimulus money people are outraged that Chyna has the nerve to charge people that much money even John Legend does calls but he only charges $25 and so does Mama June she doesn't charge that much and she Is also a reality tv star like Chyna. 


Blac Chyna was a stripper who went to video vixen and now after she was with the Kardashian she now has a Kris Jenner outlook and makes money for just about anything she does…
Here Are a Bunch of Konspiracy Theories About the Kardashian Pregnancies That Will Keep You Up At Night
Rob Kardashian Accuses Blac Chyna of Pointing a Gun at Him





Blac Chyna also offers a follow back for $250 a follow back and it's a shame that these celebrities want you to follow them she could take your money and unfollow you after you it is all said and done.


"This women has officially hit rock bottom …. @BLACCHYNA is selling a follow back for $250 and a FaceTime call for $950.. and there's payment plan available," one person wrote on Twitter. "You can't make this s—t up."


Blac Chyna has been in the industry for a while and with her lash line club appearances and also her sponsorships she has acquired since she has appeared on the Kardashians spin-off with Rob Kardashian.
"Like the true entrepreneur she is, Chyna is adapting to current realities and trying to bring more fun and joy to quarantine life," Chyna's attorney, Lynne Ciani, told Page Six. "Chyna's quarantine-related creativity is also born out of economic necessity. Despite many false media reports to the contrary, Chyna receives no child support from either Rob Kardashian or Tyga … Chyna is truly a self-made single mom who must keep finding unique ways to connect with her fans during this unprecedented global pandemic."